Everything you need. One point of contact.
We're more than equipment suppliers. We're problem solvers. And that's unique in the Australian market.
We can provide complete solutions for spills, hydrocarbon management and workplace safety and hygiene. Everything you need. One point of contact.
Full end-to-end service
Guaranteed industry regulation compliance
40+ years as industry leaders
Expertise across a wealth of industries
Huge range of products and services
SpillPro Solutions and Services
Spill products and equipment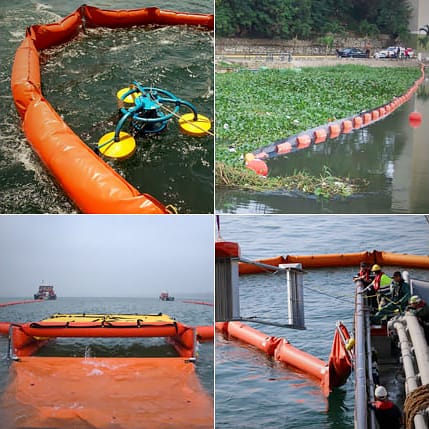 Huge range of equipment
SpillPro holds Australia's largest stock of spill equipment. We can provide complete solutions to manage every aspect of a spill. That includes a huge range of exclusive Elastec products.
Parts cleaning machines
Incinerators
Cleaning and safety products
Rags and furniture felt
Guaranteed compliance with regulations
SpillPro products adhere to all applicable Australian health, safety and environmental standards. They are guaranteed to meet OH&S regulations and Environmental Duty of Care – helping you avoid the associated fines and penalties.
Full end-to-end service
We're not just equipment suppliers. We're problem solvers. That's why we offer tailored end-to-end solutions based on your exact needs.
It means the convenience of a single point of contact – as well as the savings that come from using a single supplier.
40+ years as industry leaders
Our decades of expertise spans a wealth of industries, including mining, defence, shipping, transport, marine, industrial, hospitals, oil and gas, workshops and government.
We'll use our specialist knowledge to help you enjoy the same success in your industry as we have in ours.
Large range of products and services
Our diverse stock list includes off-the-shelf products that can be delivered anywhere in Australia – even at short notice. It includes Elastec oil spill equipment not available from any other Australian supplier. And our wide range of services includes everything from site audits to compliance training.
After sales support
SpillPro products come with full after sales support. We can train your staff to use them safely and effectively. Schedule equipment services to suit. Conduct on-site repairs. Or simply offer friendly advice on getting the best from your equipment.
---
Certificates and accreditations
As well as being exclusive suppliers of Elastec equipment, a number of our products are certified Australian Made.
Many of our products also meet ISO environmental, manufacturing and safety standards – including AS/NZS ISO 9001, 14001 and 4801.
We also participate in the e3 Global Carbon Challenge to reduce our carbon footprint and help create a greener economy.



Industries SpillPro serves
Who is SpillPro?
It's been more than 40 years since we entered the market. In that time, we've been known by many different names. But we've always maintained the same objective – to help our customers manage spills, parts cleaning, waste incineration, worksite safety and hygiene as effectively as possible.
That's why SpllPro provides a full end-to-end service. As your single point of contact, we'll create a tailored solution based on your exact needs.
We'll call on our huge range – including exclusive Elastec products. And we'll supply a solution guaranteed to comply with your industry's regulations. Thanks to that centralised service, you'll benefit from reduced overall costs. The result is a cost-effective service – from start to finish.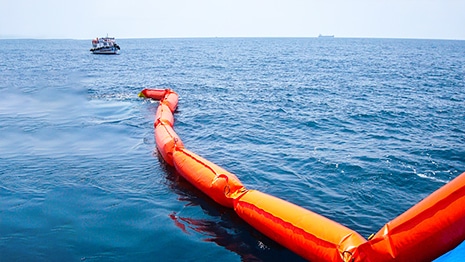 ExxonMobil PNG
Exxon Mobil PNG needed to pro-actively contain and remedy any spills along a remote pipeline between Port Moresby and Hides. That meant finding a way to transport containment booms, skimmer systems, dispersant systems and incinerators through 700km of dense jungle.
Latest articles
10 point spill kit maintenance checklist

Here's how to keep your spill kit functioning as it should with regular maintenance.

Which incinerator do I need?

Incinerators come in a range of makes and models, which are each designed for a range of different applications. Find out which model is right for you and your business here.

What are the types of containment boom?

These are the most commonly used spill containment booms used today. Which type will be suitable for your operation will depend on your spill containment needs.