Oil spill equipment, general spill devices and much more
We're Australia leading supplier of spill management products and services. From oil spill equipment for large-scale oil containment to general purpose spill kits for everyday spills. We've got it all.
Our service offering includes complete solutions for oil containment, hydrocarbon management and workplace safety and hygiene. We can supply everything you need. Whatever the spill.
Complete spill management solutions
Guaranteed industry regulation compliance
Oil spill equipment and oil containment
Products for every need and budget
40+ years as industry leaders
SpillPro Solutions and Services
Spill products and equipment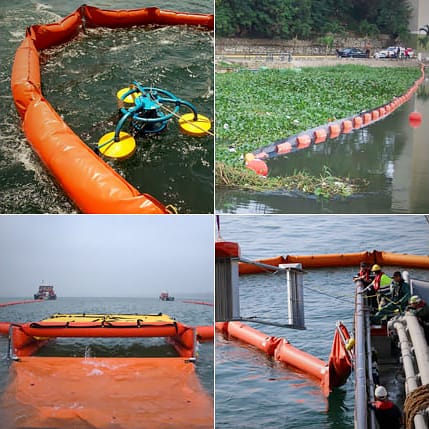 Huge range of oil spill equipment
SpillPro holds Australia's largest stock of oil spill equipment. We can provide complete solutions to manage every aspect of your oil containment and clean-up efforts.
Spill containment
Spill kits
Absorbents
Parts cleaning machines
Incinerators
Large range of products and services
Our diverse stock list includes off-the-shelf products that can be delivered anywhere in Australia – even at short notice. It features Elastec oil spill equipment not available from any other Australian supplier. And our wide range of services includes everything from site audits to compliance training to oil containment.
After sales support
SpillPro products come with full after sales support. We can train your staff to use them safely and effectively. Schedule equipment services to suit. Conduct on-site repairs. Or simply offer friendly advice on getting the best from your equipment.
Guaranteed compliance with regulations
SpillPro products, including all oil spill equipment, adhere to applicable Australian health, safety and environmental standards. They are guaranteed to meet OH&S regulations and Environmental Duty of Care – helping you avoid the associated fines and penalties.
Full end-to-end service
We're not just equipment suppliers. We're problem solvers. That's why we offer tailored end-to-end solutions based on your exact needs. It means the convenience of a single point of contact – as well as the savings that come from using a single supplier.
40+ years as industry leaders
Our decades of expertise spans a wealth of industries, including mining, defence, shipping, transport, marine, industrial, hospitals, oil and gas, workshops and government.
We'll use our specialist knowledge to help you enjoy the same success in your industry as we have in ours. Whether it's for oil containment or general spills.
---
Certificates and accreditations
Many of our products also meet ISO environmental, manufacturing and safety standards – including AS/NZS ISO 9001, 14001 and 4801.
We also participate in the e3 Global Carbon Challenge to reduce our carbon footprint and help create a greener economy.

Industries SpillPro serves
Who is SpillPro?
It's been more than 40 years since we entered the market. In that time, we've been known by many different names. But we've always maintained the same objective – to help our customers manage spills, oil containment, parts cleaning, waste incineration, and worksite safety and hygiene.
That's why at SpillPro we provide a full end-to-end service with oil spill equipment, oil containment devices, incinerators, cleaning and safety products, rags and more.
We'll call on our huge range - including exclusive Elastec oil spill equipment. And we'll supply a solution guaranteed to comply with your industry's regulations. Thanks to that centralised service, you'll benefit from reduced overall costs. The result is a cost-effective service - from start to finish.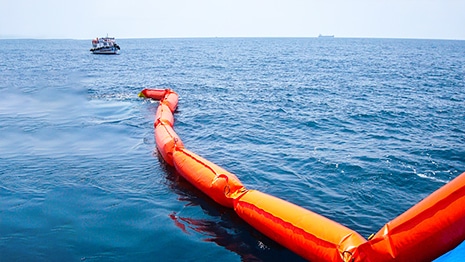 ExxonMobil PNG
Exxon Mobil PNG needed to pro-actively contain and remedy any spills along a remote pipeline between Port Moresby and Hides. That meant finding a way to transport containment booms, skimmer systems, dispersant systems and incinerators through 700km of dense jungle.
Latest articles
The three Es - How to make your workshop more economical, efficient and environmental

If you have an industrial parts cleaning machine in your workspace, regular services could be the answer to running a more efficient, economical and environmentally-savvy operation.

4 reasons why oil spills are so bad for the environment (and how to prepare)

Preparing a good emergency spill response procedure can help you go from a major environmental incident to a small site-based spill.

Everything you need to know about medical incineration

Proper disposal of medical waste can be a major problem for remote facilities and communities, where there are no external disposal services available. Medical incinerators may be the answer.