Medical Incinerators – Mediburn
Burn hazardous medical waste quickly and efficiently
Environmentally safe, compact, and easy to operate. SpillPro's range of Elastec medical incinerators allow efficient incineration of infectious and pathological waste.
Our MediBurn Medical Waste Incinerators can burn up to 30kg per hour of hazardous medical waste. Their diesel-fuelled dual-chambered operation makes incineration at temperatures up to 1250°C simple and economical.
With a small footprint, they're portable and easily transported for field operations. That means you save on transporting waste to disposal centres – wherever you are.
Designed for remote hospitals and clinics, they are suitable for a range of other applications – from remote mining to defence operations.
SpillPro medical incinerators can burn up to 0.3 cubic metres of waste with clean emissions – everything from laboratory waste to animal remains. And because they're easy to operate, they require only minimal basic training.
Where this product can be applied
Hospitals
Clinics
Veterinary surgeries
Remote medical facilities
Remote communities
Airports
Laboratories
Blood banks
How this product solves problems
Incinerates clinical waste
Laboratory waste to animal remains
Leaves minimal ash
Portable – can be used in remote areas
Safe to operate
Environmentally friendly
Minimal training required
Quick setup & ready to use from the box
Incinerator service area
We can install an incinerator in your premises anywhere in Australia or the South Pacific region, including New Zealand, Papua New Guinea, Fiji, Samoa, Tonga, New Caledonia, and Kiribati.
For more information about our delivery areas, please get in touch with our friendly team.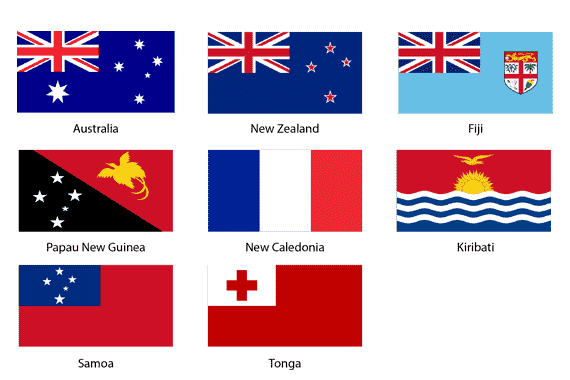 Benefits of SpillPro medical incinerators
Cost-efficient
Flexible and portable
Easy to use
Quick setup
Environmentally friendly
Cost-efficient
Save money on the transportation of clinical waste to a major centre. SpillPro medical incinerators allow rapid disposal of hazardous medical waste in any location.
Easy operation
No specialist training is required to operate SpillPro medical incinerators. Their easy-to-operate state-of-the-art controls means even an unskilled worker can operate them. That frees up skilled technicians to work on revenue-generating tasks.
Flexible and portable
Our medical incinerators can be used in remote areas - ideal for field-based operations across a number of industries.
Quick setup
SpillPro medical incinerators are shipped ready to use. So you're ready to incinerate hazardous medical waste as soon as you take delivery.
How SpillPro medical incinerators work
SpillPro medical incinerators are shipped ready to use. They can be easily operated with basic training.
Controlled electronically, the incinerator requires only a few simple steps. First, load the chamber and close the door. Then, set the time and turn on the unit. The diesel-fuelled modulating burners and under-air technology then incinerate anything up to 30kg of clinical waste per hour. All the unit requires is a power supply and diesel fuel.
Electronic controls offer total safety, with multi-language support available.
Mediburn 20 – incinerates 0.22 cubic metres of clinical waste per load
Mediburn 30 – incinerates 0.30 cubic metres of clinical waste per load
Automatic pre-set cycle control for efficient fuel consumption
Thermostatic temperature control for efficient fuel consumption
Dual-chamber combustion and high exhaust temperatures up to 1250°C
Product warranty and support
Two-year warranty against defects in material and workmanship
Can be delivered to most locations at short notice
Purpose-made shed and rain cap
Latest articles
Eliminating clinical waste in remote areas

Sometimes transporting medical waste from remote sites is cost-prohibitive. Here's how to eliminate that problem by disposing of it on site.

Which incinerator do I need?

Incinerators come in a range of makes and models, which are each designed for a range of different applications. Find out which model is right for you and your business here.

How to dispose of medical waste from remote hospitals

Find out how to dispose of medical waste from your remote hospital or clinic. Includes information on waste collection services and onsite medical waste incinerators.