How to use Hazchem absorbents
Hazardous chemical spills can happen anywhere and at any time. The critical question is, "Are you prepared for them?" The following three incidents highlight the need for proper response to a hazardous chemical spill. Being fully equipped and trained can make the difference between safe clean up and disposal versus injuries and environmental incidents.
Authorities at Melbourne airport called out dozens of fire fighters to respond to a five-litre spill on an inbound cargo plane. The plane was held away from runways and other operational areas to minimise disruption to air traffic during the clean-up operation.
Newborns and mothers had to be evacuated from the maternity ward of a hospital in Perth after a Chlorine spill migrated into the air conditioning system. The system had to be completely cleaned of chemicals before the patients were allowed back into their ward.
Sodium cyanide spilled inside a cargo carriage of a train in Kewdale resulting in an emergency response. Fire fighters in full chemical suits were required to enter the carriage to assess the extent of the spill.
Hazchem absorbents are critical for cleaning up chemical spills and safe disposal.
What are Hazchem spill absorbents?
Hazchem spill absorbents are designed to neutralise and absorb chemical spills. Place the absorbent material into a liquid pool of chemical on the ground to soak up the liquid spill. The remaining solid mass of contaminated absorbent can then be collected in bags for disposal at an authorised Hazchem disposal facility.
Hazchem absorbents come in the form of floor sweep products. This is a sawdust like substance that can be spread over a spill. Once the spill has been soaked up, the floor sweep is collected using brooms and dust pans. Absorbents can also be supplied as pads or rolls. This form of absorbent is especially helpful to place beneath a leak to capture the chemical before it spreads over the ground.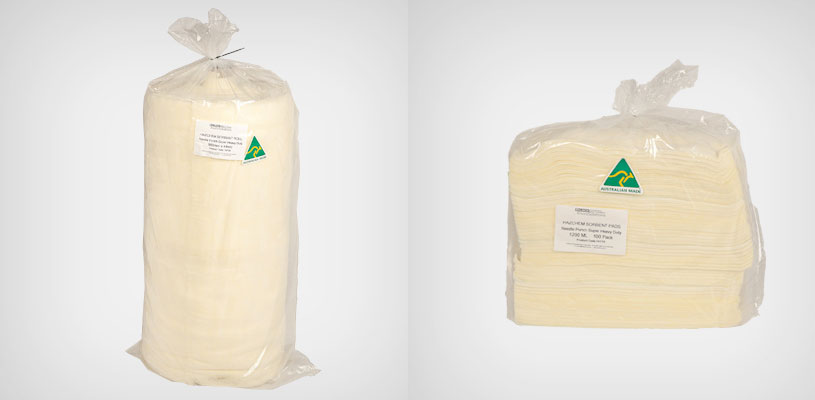 Who needs Hazchem absorbents?
Everyone who uses hazardous chemicals in their business should have Hazchem absorbers available to respond in the event of chemical spills. As can be seen from the examples above, may different types of businesses and locations fall into this category.
Commercial buildings, hotels and restaurants use hazardous cleaning materials

Hospitals use hazardous materials for cleaning and sterilising

Manufacturing sites use hazardous chemicals

Transport companies move hazardous chemicals
When should Hazchem absorbents be used?
All chemicals are supplied with a Material Safety Data Sheet (MSDS), which describes the properties of the chemical, storage and handling instructions as well as its hazards. Reviewing MSDSs of chemicals on your site will highlight any specific requirements when it comes to cleaning chemical spills.
Hazchem absorbents are designed for use with chemicals like acids and bases. Attempting to use a hydrocarbon absorbent on a chemical spill will not work and end up creating an even bigger problem with extra contaminated absorbent.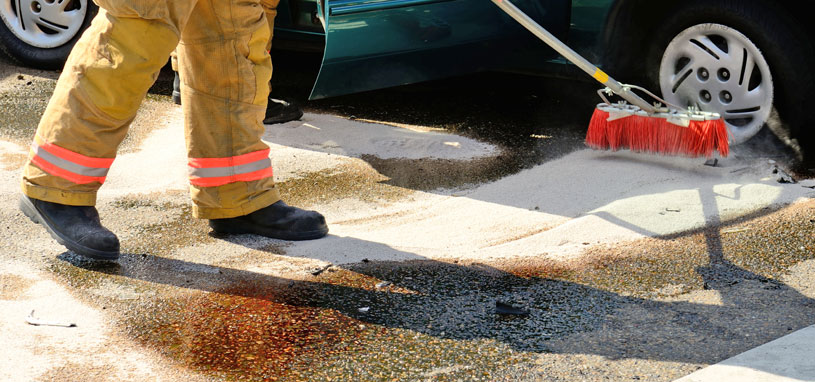 How do you dispose of Hazchem absorbents?
Used Hazchem absorbents must be disposed of as hazardous waste due to the chemicals they contain. Only a facility licensed by the EPA may accept hazardous waste. It may not be sent to an ordinary landfill site.
Contact the EPA for more details of companies licensed to handle hazardous chemical waste.
What products do you use with Hazchem absorbents?
Hazchem absorbents can be supplied in spill kits. This is a great way to get everything you need to respond to a Hazchem spill. Personal Protective Equipment is an important part of a spill kit to prevent injuries to employees involved in the clean-up operation. Brooms, dustpans and disposal bags are also supplied as part of a spill kit and go hand in hand with Hazchem absorbents.
It is also advisable to have more than one type of absorbent in your business. For example, absorbent socks are helpful to contain a spill in a small area where it can be easily cleaned. They can also be used to block off drains to prevent the spill from migrating into the sewer system. Absorbent pads can be placed underneath a leak, and floor sweep can be used to clean up a pool of spilled liquid.
Best practices for Hazchem absorbents
Training in Hazchem absorbents and how to use them is an essential part of being prepared to handle chemical spills. It is not enough to simply have the right products on site. Employees need to know how they work, what the hazards are when cleaning up a spill, and the appropriate use of PPE.
SpillPro supplies training and certification for Hazchem spill response.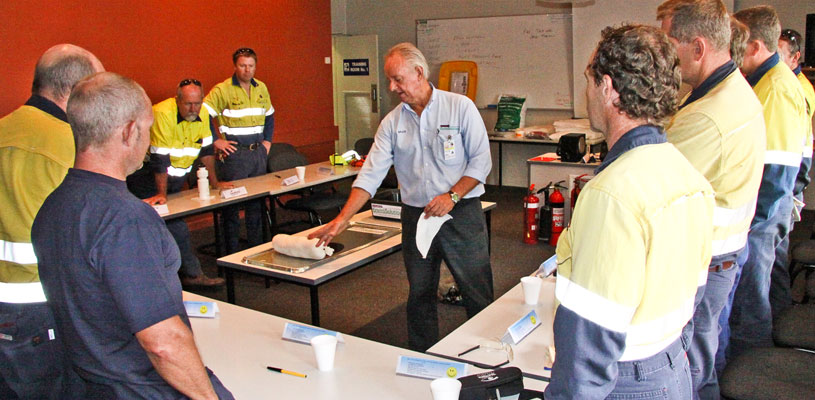 Contact SpillPro for more information about Hazchem absorbents
SpillPro supplies a range of absorbent products including Hazchem absorbents. Our experts can advise you on the best solution for your specific industry and facility. Get the best advice about Hazchem absorbents from the SpillPro team.
Find out more about hazchem absorbents for chemical spills or call our expert team on 1800 368 450 today.
Must Read
SpillPro on 25 August 2016
Here's how to keep your spill kit functioning as it should with regular maintenance ...
Read more
SpillPro on 2 May 2016
Sometimes transporting medical waste from remote sites is cost-prohibitive. Here's how to eliminate that problem by disposing of it on site ...
Read more