Spill regulations in Queensland
Queensland is the third largest state in Australia with a population that grew beyond 5 million in 2018. Its capital city Brisbane is the third largest city in Australia, and one of the fastest growing. Queensland is known for its great climate and pristine environment making it a popular tourist destination.
One of the most well-known natural attractions in Australia is found in Queensland, the Great Barrier Reef. In addition, Queensland has experienced some significant environmental incidents in its history. The Pacific Adventurer incident during Tropical Cyclone Hamish in 2009 resulted in 270 tonnes of heavy fuel oil leaking into the ocean.
Protection of the environment is a priority for Queensland, and a strict requirement for businesses. Find out how SpillPro can help you with spill compliance.
Queensland Environmental Protection Agency
The Queensland EPA functions under the Department of Environment and Science. They administer over 25 legislative acts including:
The Environmental Protection Act of 1994

The Coastal Protection and management Act of 1995
Queensland EPA employs environmental officers whose role is to inspect business sites and to check for compliance. They also educate business and government with regard to the requirements of the law and they respond to emergency environmental incidents.
Their environmental compliance methodology is based on a proactive targeting of the highest risks to the environment. The EPA operates according to enforcement guidelines and has the power to issue Environmental Protection Orders. These orders may also be directed against related individuals and not only the company itself.
Key elements of Queensland spill regulations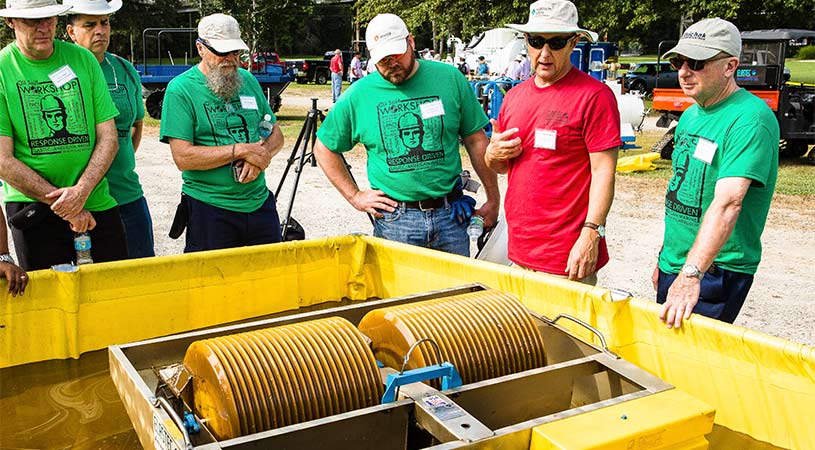 The EPA targets compliance using two main approaches. Firstly, they respond to environmental complaints from the community. Secondly, they conduct compliance related events during the year to address risks before they actually impact on the environment.
Investigation is key to the work of the EPA. The root causes of any breach of obligations as well as responsible parties must be identified. Then, appropriate penalties are enforced. In the most extreme cases, parties may be prosecuted in accordance with the various Acts.
Some industries have developed Codes of Practice in collaboration with the EPA to promote a general awareness of environmental duty of care for the industry. Motor Vehicle Workshop Operations is one example of an industry with a published Code of Practice. Included in the code is an outline for an environmental management plan, which should contain the following:
Identify risks

Implement contingency measures

Train staff

Review performance

Record incidents and complaints
Key technologies to prevent and respond to spills
SpillPro offers a range of spill containment and clean up equipment for responding to spills. These include products for use on spills in water and on land.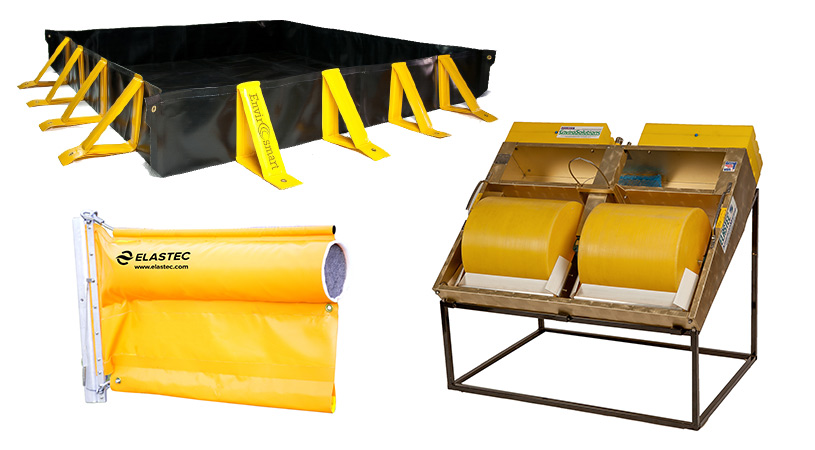 Our range of containment booms consist of oil containment booms, fire booms, silt booms and trash and debris booms, as well as a range of accessories. The purpose of these booms is to prevent a spill from spreading across the water surface and facilitate clean-up efforts.
Oil skimmers are used to remove oil from the water surface. Drum skimmers and weir skimmers are suitable for open water. Suction skimmers work well in shallow water and self-launching skimmers are used for large scale spills.
Secondary containment solutions help contain spills on land. Spill pallets and IBC pallets have built in sumps. They catch spills from leaking containers stored on their grating. Collapsible Quick Bunds serve as a temporary containment area in a warehouse, workshop or remote part of an industrial site. They are flexible and easy to assemble making them ideal for temporary and moveable spill containment.
An important spill response solution that demonstrates environmental duty of care is a spill kit. These kits can be equipped for any kind of spill - general, hydrocarbon or hazardous chemicals. Spill kits contain absorbent materials, PPE and cleaning equipment. The absorbent chosen for each type of kit matches the potential spill in that area.
Besides making spill containment and response equipment available, it is vital for companies to offer training to employees. This demonstrates a commitment to environmental performance. Well trained employees can make the difference between a minor incident and a major environmental catastrophe by taking the right action at the right time to prevent an incident from escalating.
Contact SpillPro for advice on Queensland spill regulations
SpillPro is the leading company for spill containment and response in Australia. Our products and services are the perfect match for conditions in Queensland. We have a track record of helping clients solve their compliance issues. Our technical experts understand the Australian regulatory environment and can provide the advice and support you need for compliance.
For expert advice on compliance and spill regulations in Queensland, talk to our team of 1800 368 450.
Must Read
SpillPro on 25 August 2016
Here's how to keep your spill kit functioning as it should with regular maintenance ...
Read more
SpillPro on 2 May 2016
Sometimes transporting medical waste from remote sites is cost-prohibitive. Here's how to eliminate that problem by disposing of it on site ...
Read more