Spill regulations in South Australia
The Environmental Protection Authority (EPA) in South Australia takes their responsibility to protect the environment very seriously. Failure to comply with the EPA's requirements can result in large fines for businesses and individuals.
As Australia's leading supplier of spill management products and services, SpillPro's technical experts understand the South Australia regulatory environment, and can provide advice on compliance and spill management.
Responsibilities of the EPA
The EPA regulates any activity that has the potential to harm the environment by negotiating licence conditions. Their licensing process is based on the Environmental Protection Act of 1993.
Without a license, a fine of up to $120,000 could be imposed for engaging in an activity with the potential to harm the environment.

Not every activity requires a licence. The Act lays out a list of activities and threshold levels for licensing purposes.

A list of completed prosecutions and civil penalties is published on the EPA website.

If there is any doubt, always contact the EPA to verify whether your business needs a licence.
Response to spill in South Australia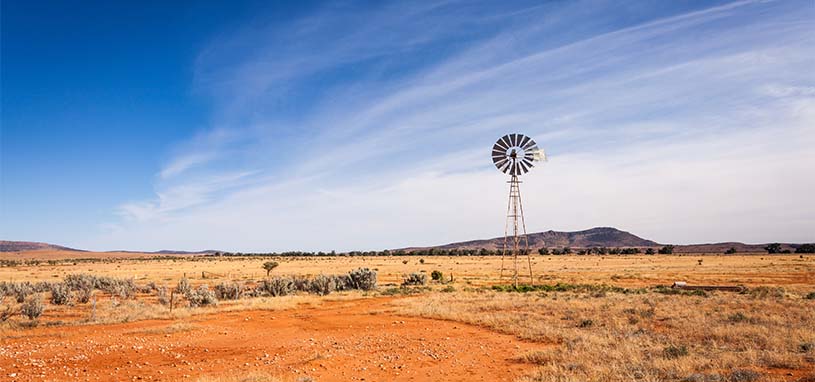 South Australia is an ecologically diverse state with arid outback areas and lush coastal regions. It is also home Australia's longest river - the Murray. The EPA places a high priority on protecting the health and diversity of this natural environment.
The EPA in South Australia has a strict policy for managing spills to prevent the contamination of watercourses, soil or groundwater.
A critical component of the EPA requirements for spill management is the Environment Protection (Water Quality) Policy of 2015. The policy has both general and specific obligations regarding pollution of the stormwater systems and natural waters.
The EPA expects businesses to implement good handling procedures so that spills don't happen in the first place.

If these procedures fail, spill management protocols must be enacted to prevent damage to the environment.
The EPA has also issued guidelines for secondary containment of oil and chemical storage, including information on bund heights, drainage, piping and pumping facilities.
The capacity of a bund to be at least 120% of the size of the largest container in the bunded area.

For flammable liquids, the bund capacity limit is raised to 133%.

The EPA requires a regular maintenance program be implemented to ensure the bund remains secure and liquid spills are contained.
Key technologies to prevent and respond to spills
Spill containment is used to capture spills before they affect the environment. Some containment measures capture spills at the source, while others protect drains so that oil and chemicals do not reach them.
Spill pallets and IBC pallets have built-in sumps. Any drum or container leak on the pallet drips through the grating and into the sump. Each pallet has enough storage capacity to handle a spill from the largest container that could be placed on it.
Drive over bunding is for creating permanent bunded areas, in a warehouse for example. Spills are contained in the bunded area for clean-up.
Collapsible Quick Bunds are for temporary storage areas. Placing drums and storage containers inside the Quick Bund ensures that any spill is contained by the flexible walls.
Spill kits are one of the most important items on-site. These kits contain everything you need to contain and clean up a spill including PPE for protecting workers from dangerous chemicals.
Absorbents in a spill kit absorb oil and chemicals. Workers collect the soiled absorbent into bags for easy disposal at an authorised disposal site. SpillPro also trains workers about the hazards of spills and safe clean up procedures.
Spill equipment is designed to contain and clean up a spill from a water surface. This category includes booms, dispersants and skimmers.
Suction skimmers operate in shallow waters where small amounts of oil must be recovered. Self-launching skimmers can be towed behind a recovery ship and recover up to 2,500 litres of oil per minute.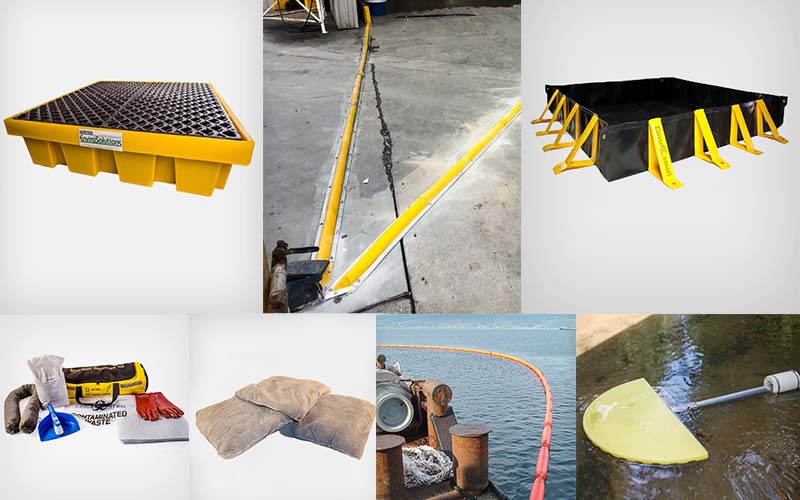 Contact SpillPro
SpillPro has more than 15-years experience in South Australia's regulatory environment. Our technical experts can assist you and your business with everything from compliance to addressing a spill and providing equipment.
Find out more by calling our expert team on 1800 368 450 today.
Must Read
SpillPro on 25 August 2016
Here's how to keep your spill kit functioning as it should with regular maintenance ...
Read more
SpillPro on 2 May 2016
Sometimes transporting medical waste from remote sites is cost-prohibitive. Here's how to eliminate that problem by disposing of it on site ...
Read more