Spill regulations in Victoria
Australia is well known for the beauty of its natural environment and regulators have implemented strict legislation to protect land, waterways, and ocean from industrial pollution. Various laws have been passed that cover different aspects of environmental protection like:
Pollution of Waters by Oil and Noxious Substances Act of 1986

Pollution of Waters by Oil and Noxious Substances Regulations of 2012

The Environmental Protection Act of 1970
The Environmental Protection Agency in Victoria play an important role in governing the application of the laws and investigating offences. In 2017, investigations into high levels of mercury and silver in local waterways led the EPA to a recycling centre in Campbellfield.
Large volumes of industrial waste were being handled by the facility without the necessary risk management measures nor licences for this waste. Fines and costs imposed by the EPA on the company concerned amounted to over $110,000.
Risk management and protection systems to prevent waste from entering the environment are vital to avoid fines and protect our natural resources. Industries like food outlets, farms, industrial sites, council depots and workshops are all vulnerable to releasing toxic materials into the environment without the appropriate controls.
Find out how SpillPro can help you with spill compliance in your workplace, call 1800 368 450 today.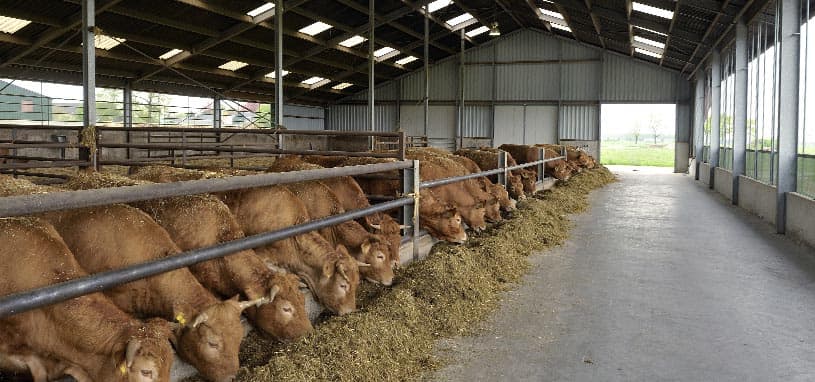 Key elements of spill legislation
Part of the regulations for protecting the environment from spills is aimed at preventing spills from happening in the first place. This involves:
Identifying risks

Planning and designing sites with spill prevention measures

Monitoring and controlling activities on site and potential spill sources

Training staff on the risks, preventative measures and spill response procedures
Other parts of the regulations are aimed at ensuring adequate response to a spill so that there is minimum damage to the environment. This includes the provision of adequate spill response equipment like spill kits and incident management plans that guide workers through the process.
The EPA requires that businesses inform them of any breach of their licence conditions. This includes discharges to the environment and community complaints attributable to the operation. EPA pollution control officers can provide advice in the event of a spill to the environment.
Key technologies to prevent and respond to spills
Secondary containment provides protection for when a storage vessel fails. In large industrial sites this can take the form of bunded areas. However, countless smaller examples exist where leaking drums, spills from equipment during maintenance and or leaking chemical storage containers have the potential to pollute waterways close to the site.
SpillPro offers a number of spill containment solutions, helping you meet regulatory requirements for your site. Spill pallets and IBC pallets capture leaks right at the source.
Collapsible Quick Bunds form a temporary contained area for storage or working on equipment.
Drive over bunding can be used to demarcate an area in a warehouse or workshop for oil and chemical storage. Forklifts can easily access the product in the contained area and any spill will be prevented from reaching a sewer until it can be cleaned up.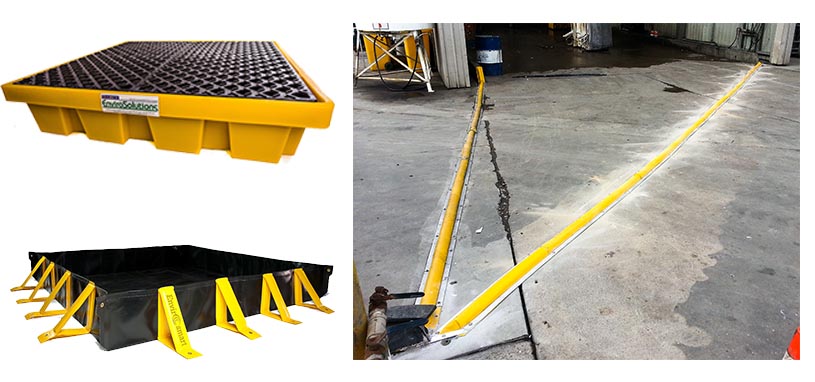 Spill response is another area of expertise for SpillPro. We supply spill kits tailored to your context. We provide:
Oil and fuel spill kits

Hazchem spill kits

General-purpose spill kits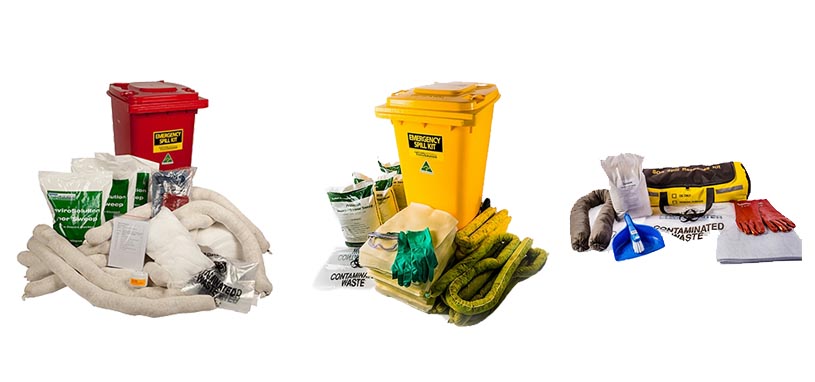 It is important to have the right absorbent for the materials you use and SpillPro has the relevant experience and knowledge to help you set up your spill response equipment to match your operation.
Regulators expect workers to be trained on the risks of the materials and activities on site. This is part of the environmental duty of care, which shows a proactive and responsible approach to preventing and responding to spill in the workplace.
SpillPro provides training and certification for workers. We conduct a thorough check of the risks and requirements for your site and develop a training program that fits your schedule. The primary objective of the training is to equip workers to avoid spills and respond in a safe and efficient manner if they do occur.
Contact SpillPro
SpillPro has more than 15-years experience providing expert advice and high-quality products for spill containment and response in Australia.
Our spill technicians understand the Australian regulatory environment and can provide the advice and support you need for compliance. To find out more, contact our expert team on 1800 368 450 today.
Must Read
SpillPro on 25 August 2016
Here's how to keep your spill kit functioning as it should with regular maintenance ...
Read more
SpillPro on 2 May 2016
Sometimes transporting medical waste from remote sites is cost-prohibitive. Here's how to eliminate that problem by disposing of it on site ...
Read more