Spill regulations in Western Australia
Western Australia is a vital cog in the Australian economy with significant investment in mining and petroleum products. In fact, the state is the world's largest iron ore producer. Mining and petroleum make up more than 30 per cent of the state's total GDP.
The single biggest industry in Perth is construction followed by the manufacturing sector. And both these industries have the potential to release hydrocarbons and chemicals into the environment in the form of spills.
Being a coastal state, WA also carries responsibility for the environmental protection of Australia's Indian Ocean coastline. 
SpillPro is a trusted leader in providing spill prevention and response solutions, and we can help stay compliant with WA spill regulations. 
WA Environmental Protection Authority
In WA, the Environmental Protection Authority, the Department of Water, and the Department of Environmental Regulation have been amalgamated. The new entity is known as the Department of Water and Environmental Regulation. The DWER is responsible for the administering environmental and spill regulations in WA, including:
Environmental Protection Act of 1986

Contaminated Sites Act 2003

Waste Avoidance and Resource Recovery Act 2007.
Spill regulations in WA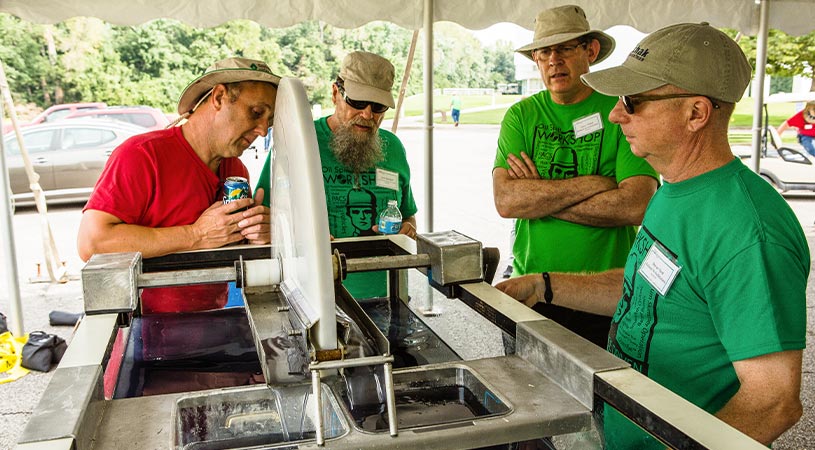 The works approval and licensing process is a key element of DWERs regulation of emissions and discharges to the environment. This process applies to any 'prescribed site' as defined and listed in the Environmental Protection Regulations of 1987. Any site that has the potential to cause emissions and discharges to the environment falls into this category.
It is against the law to begin operations on a prescribed site without obtaining the relevant license from DWER. As part of this process, DWER sets requirements for the site to limit the risk of an emission or discharge in the form of license conditions.
Issuing licences is only one part of the work of DWER. They also monitor compliance through inspections. Inspectors visit "prescribed sites" to evaluate adherence to licence conditions and work towards continuous improvement of environmental performance.
DWER is also responsible for enforcement. This involves investigating community complaints, as well as investigating incidents. They have the power to issue warning letters, infringement notices, fines and even to initiate court prosecution if there has been a breach of WA spill regulations.
Spill prevention and response solutions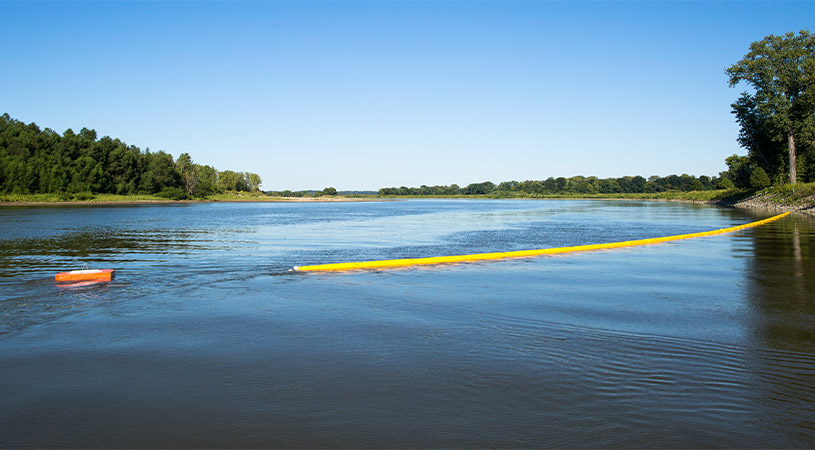 SpillPro supplies products and technical services directly applicable to the major industries, ensuring compliance with spill regulations in WA. We offer a broad range of solutions for protecting against spills and cleaning up spills when they happen. 
Mining and petroleum companies rely on spill containment to catch spills before they reach the environment. Spill pallets have a sump capacity of 240 litres, which is large enough to contain the entire contents of a drum. IBC pallets work on a similar principle and have a capacity of 1,000 litres. Drive over bunding enables users to demarcate a storage area that excludes drains so that spills can be cleaned up without risk to the environment. Collapsible Quick Bunds create a temporary work or storage space that is completely contained. They are flexible and quick to move from one location to another.
For spills in bodies of water, SpillPro supplies a variety of booms and skimmers. Containment booms can be placed around a spill to prevent it from spreading further across the water surface. Skimmers come in sizes that range from the small suction skimmer to the self-launching skimmer which can recover up to 2,500 litres of oil per minute.
Spill kits are another essential component of spill control. These kits provide everything needed to respond to a spill incident safely and efficiently. They contain PPE, absorbents, floorsweep as well as brushes and waste bags. It is important to train employees in the use of spill kits and safety associated with cleaning up a spill.
Contact SpillPro for advice
SpillPro has more than 40-years experience in spill containment and response in Australia. We offer solutions for land and water-based spills. Our products are aimed at preventing spills in the first place and cleaning them up safely and efficiently if they do happen. Our technical experts understand the Australian regulatory environment and can provide the advice and support to ensure you are compliance with spill regulations in WA.
Find out how we can help you or call our expert team on 1800 368 450 for advice today.
Must Read
SpillPro on 25 August 2016
Here's how to keep your spill kit functioning as it should with regular maintenance ...
Read more
SpillPro on 2 May 2016
Sometimes transporting medical waste from remote sites is cost-prohibitive. Here's how to eliminate that problem by disposing of it on site ...
Read more