Which incinerator do I need?
Medical incinerators for medical waste
Drug incinerators for drugs and paraphernalia
Portable non-hazardous waste incinerators for general waste
Incinerators provide an effective and practical method for the disposal of waste material.
Whether for general rubbish, clinical waste, medical products, oily materials, or other forms of waste, incinerators can dispose of their contents promptly and without the need for extensive resources.
They provide a very clean burn with virtually no smoke being released into the environment. This makes them ideal for reducing pollution and the environmental damage caused by other forms of waste disposal.
Their ease of operation has made them popular throughout Australia and nearby regions. They are also extensively used in remote areas where access to other forms of waste management is limited.
Medical incinerators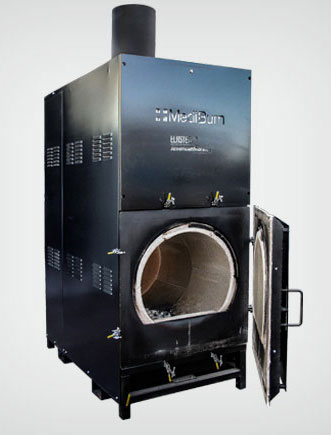 As its name suggests, medical incinerators are designed to safely dispose of the medical waste produced by hospitals, clinics, veterinary surgeries and other health care facilities.
'Mediburn' medical incinerators significantly reduce the cost of disposing of clinical waste in remote medical facilities, as waste no longer needs expensive transportation to far away dumping sites.
Medical incinerator usage examples
At SpillPro, we recently supplied several Mediburn 30 medical incinerators to Samoa, which is an island nation located almost 6,000km east of Australia. We were commissioned because Samoans were having a major issue with getting rid of the clinical waste from the country's remote hospitals.
The Mediburn incinerators were installed at various locations, including in Savaii, a small island off of the coast. In the instance of Savaii, we also built a shed to house the incinerators. Additionally, we were able to provide training on the safe use of these devices.
Find out more about medical incinerators
Drug incinerators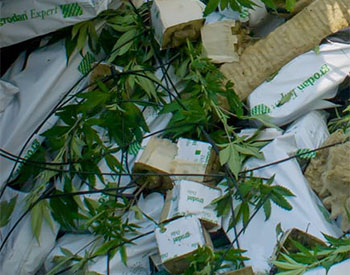 Drug incinerators are designed for the disposal of drugs, paraphernalia, as well as other active pharmaceutical ingredients. Law enforcement typically uses them for the destruction of illicit substances. However, clinics also utilise them for disposing of pharmaceutical drugs.
Drug incinerator usage examples
We regularly supply drug incinerators to Australian law enforcement agencies. A recent commission involved shipping drug terminators to a Police Station in Central Queensland, where it was used to incinerate secret documents.
Find out more about drug incinerators
Portable non-hazardous waste incinerators
Portable non-hazardous waste incinerators are used by a wide range of industries and businesses to dispose of non-hazardous materials; this includes everything from general waste to documents and plants.
This type of incinerator is suitable for a range of applications, including oil spill cleanup operations. That's because they can burn everything from oil-soaked materials to domestic rubbish.
Portable non-hazardous waste incinerator usage examples
We have supplied 'Smart Ash' portable non-hazardous waste incinerators for a variety of Australian businesses. They are particularly well suited to organisations in remote areas, which do not have access to garbage collection or landfill areas.
These units have been provided to industries which need to incinerate their waste sorbents after oil spills and also to burn the oil from oil filters that can then go to waste metal recyclers.
Find out more about portable non-hazardous waste incinerators
"Incinerators provide an effective and practical method of disposing of waste."
Which incinerator do I need? Still unsure?
Still unsure which incinerator is right for you? Speak with a SpillPro waste management professional. We've been helping businesses and industries to manage their waste disposal needs for over 40 years.
Our range of incinerators includes units for the disposal of hazardous medical waste, drugs, general waste, oil, and more. Whatever your requirements, we can craft a solution that matches your needs and budget.
Must Read
SpillPro on 25 August 2016
Here's how to keep your spill kit functioning as it should with regular maintenance ...
Read more
SpillPro on 2 May 2016
Sometimes transporting medical waste from remote sites is cost-prohibitive. Here's how to eliminate that problem by disposing of it on site ...
Read more