You go-to guide to spill absorbents
Absorbents are critical elements in the fight against spills and environmental pollution. Their role is to absorb a liquid spill so that it can easily be cleaned up. Using absorbents also prevents spills from spreading further or seeping into the ground.
Most often, absorbents are supplied as part of a spill kit. These kits may also contain booms to contain a spill, brushes to sweep up the contaminated absorbent and waste bags for collecting the used absorbent for disposal.
There are different types of absorbent available for different types of spills. It is important to select the right absorbent for your application. Choosing an incompatible absorbent may make a spill worse or even add the risk of fire due to reactions between the absorbent and the chemical involved.
Select the right spill absorbent from the SpillPro range of absorbents.
Different types of absorbent
1. Oil and Fuel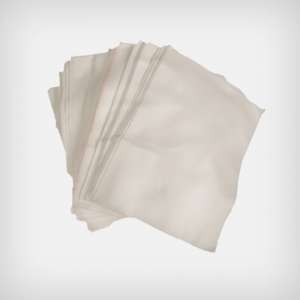 Oil and fuel absorbents are made from melt blown polypropylene because of its unique properties. It has an affinity for hydrocarbons but repels water. This is a great benefit for an absorbent because its entire absorption capacity is utilised to absorb the oil or fuel spill itself. Another advantage is that they can be used on land or water. Oil and fuel absorbents are used in Oil and Gas, Marine, Transport, Mining and Workshop environments.
2. General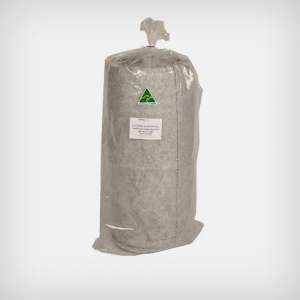 General purpose absorbents, also known as universal absorbents, are suitable for hydrocarbons and general chemicals. Very aggressive chemicals are a more specialised application needing Hazmat absorbents, but many standard chemicals are quickly absorbed using general purpose absorbents. This product is ideal for environments using a variety of different chemicals and oils. It prevents the scenario where a mistake is made by applying the wrong absorbent to a spill. Industrial sites and workshops are users of general absorbents.
3. Hazchem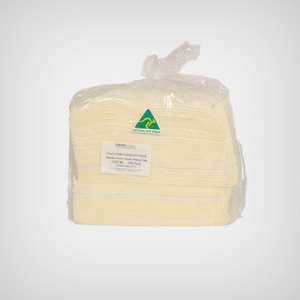 Hazchem absorbents also known as hazmat absorbents are designed for aggressive chemicals. They encapsulate the liquid and neutralise it, making it safe for workers cleaning up the spill and also protecting the environment. Hazchem absorbents are often used in hospitals or specialised industrial environments with aggressive chemicals.
4. Floorsweep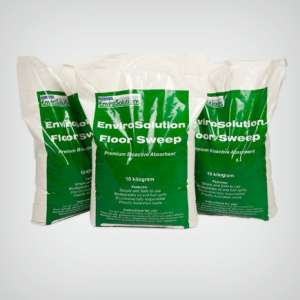 Floorsweep resembles sawdust and is applied by pouring it over a spill. The absorbent contains and encapsulates both hydrocarbon and chemical spills. Once the floorsweep has absorbed the liquid, it can be swept up and disposed of via waste bags. This general purpose spill clean-up product is useful for most industries including Oil and Gas, industrial, transport, marine and mining.
5. Rail track matting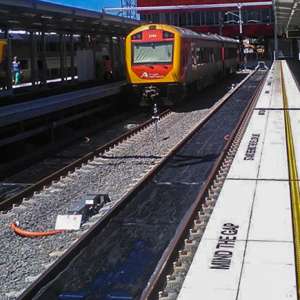 Rail track matting is specifically designed for diesel spills from locomotives. It fits perfectly between tracks with side panels for extra coverage. The surface layer is UV treated to resist damage from the sun. Track matting has an absorbent layer which rejects water but contains oil.
Absorbents and spill kits
Absorbents can be sold separately or as part of a spill kit. It is advisable to purchase a spill kit as all the tools you need to clean up a spill are included. When you use absorbents from the kit to clean a spill, you can replenish the kit by ordering replacement stock from SpillPro.
SpillPro spill kits are packaged as oil and fuel kits, general purpose kits or hazchem kits as required.
Turnaround and delivery
SpillPro supplies absorbents anywhere in Australia and in the Pacific region. We keep stock in strategic locations and can supply most areas at short notice.
It is important to replenish used stocks of absorbent as soon as possible after using it. Spills happen at inopportune times and it is vital to be constantly prepared to prevent an environmental incident and the potential of severe fines.
Contact SpillPro for more information about absorbents
SpillPro has more than 40-years experience in the Australian market. We supply products and services to help companies maintain the highest environmental standards and their compliance with regulators. Our absorbents are widely used across multiple different industries and have a track record of effectiveness in the Australian context.
Find out more about which spill absorbent you need for your worksite, call our expert team on 1800 368 450 today.
Must Read
SpillPro on 25 August 2016
Here's how to keep your spill kit functioning as it should with regular maintenance ...
Read more
SpillPro on 2 May 2016
Sometimes transporting medical waste from remote sites is cost-prohibitive. Here's how to eliminate that problem by disposing of it on site ...
Read more